Owe nothing to anyone, except to love one another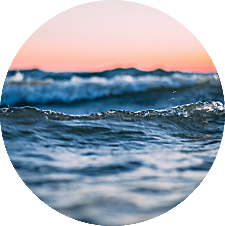 Contact Form
By sending us an email through the contact form located on our page https://www.somoshijosdedios.org/en/contact/, we understand that you give us permission to keep your name and email (that freely and voluntarily you have provided) in our personal mail (yes, we use Gmail…) and so we can contact you if necessary, depending on the type of message you have sent us.
Of course, and following the General Data Protection Regulations (GDPR), we are committed to fulfilling its obligation of secrecy of personal data and its duty to save them and not share them with anyone, unless we have your consent or we are required by law or competent authority.
At any time you can request the correction or deletion of your personal data.
More info (in Spanish):
https://www.somoshijosdedios.org/politica-privacidad/
Cookies
What cookies are?
Access to the website may involve the use of cookies, which are small pieces of information that are stored on the browser used by each user for the server to remember certain information that can be used later. This information helps identify you as an individual user and store your personal preferences and technical information such as the specific pages you visit.
Types of cookies
Session cookies, which are not stored on the user's computer but are needed during each session of use in each web service, since they are essential for the correct operation of the service. Cookies temporarily stored on the user's computer, which are used to perform anonymous statistical studies and the users' use of the service, to be able to make future improvements and optimizations.
How to control cookies
You can control and/or delete cookies as you wish. You can delete all cookies that are already on your computer and you can set most browsers to prevent them from being placed. If you do this, however, you may have to manually adjust some preferences every time you visit a site and some services and functionalities may not work. For disable cookies, you need to go to the instructions of your browser.
Thanks
We are sons of God Community.